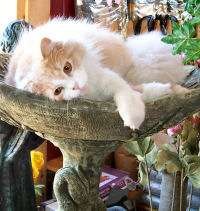 We Carry

Premium Edge Dog Food

Premium Edge Cat Food

Our store mascots make Backyard Birds a fun place to shop.

Miss B. Ripple is the store cat. You will often see her sunning in the front window or sleeping in a birdbath. She was adopted from Marion County Animal Control. She is on the payroll!

Webster is a goldendoodle or "groodle" from northern Wisconsin. Be sure to have him shake when you come in. His mom is a golden retriever and his dad a white standard poodle.

Wrigely is our youngest! He's from South Dakota. His dad is a chocolate poodle originally from Indianapolis and his mom is a golden retriever. This groodle has a great personality!

You may also see an occasional golden retriever. Jupiter, change of career Canine Companion for Independence service dog trainees, visits once in a while to give the doodles a rest!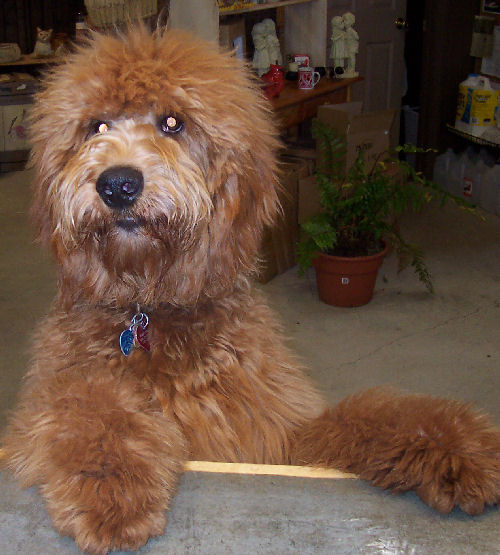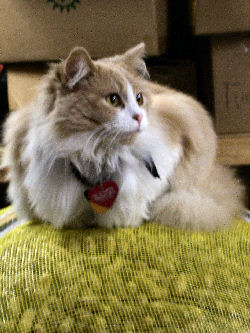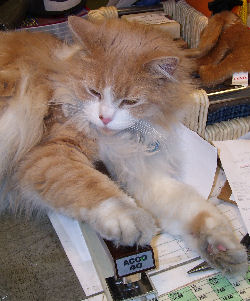 Wrigley in volunteering at
Glendale Library
for the
Paws to Read
Program. Children can read to him from 5:30 to 6:30 on Tuesdays from April 14 to May 18. Just call ahead. There will be several dogs there. For more information call 269-1791  (www.imcpl.org)